Recent Book Available in Stores
Black Hands, White House: Slave Labor and the Making of America is available through Fortress Press and everywhere books are sold. Black Hands, White House documents and appraises the role enslaved women, men, and children played in building the US, its physical and fiscal infrastructure.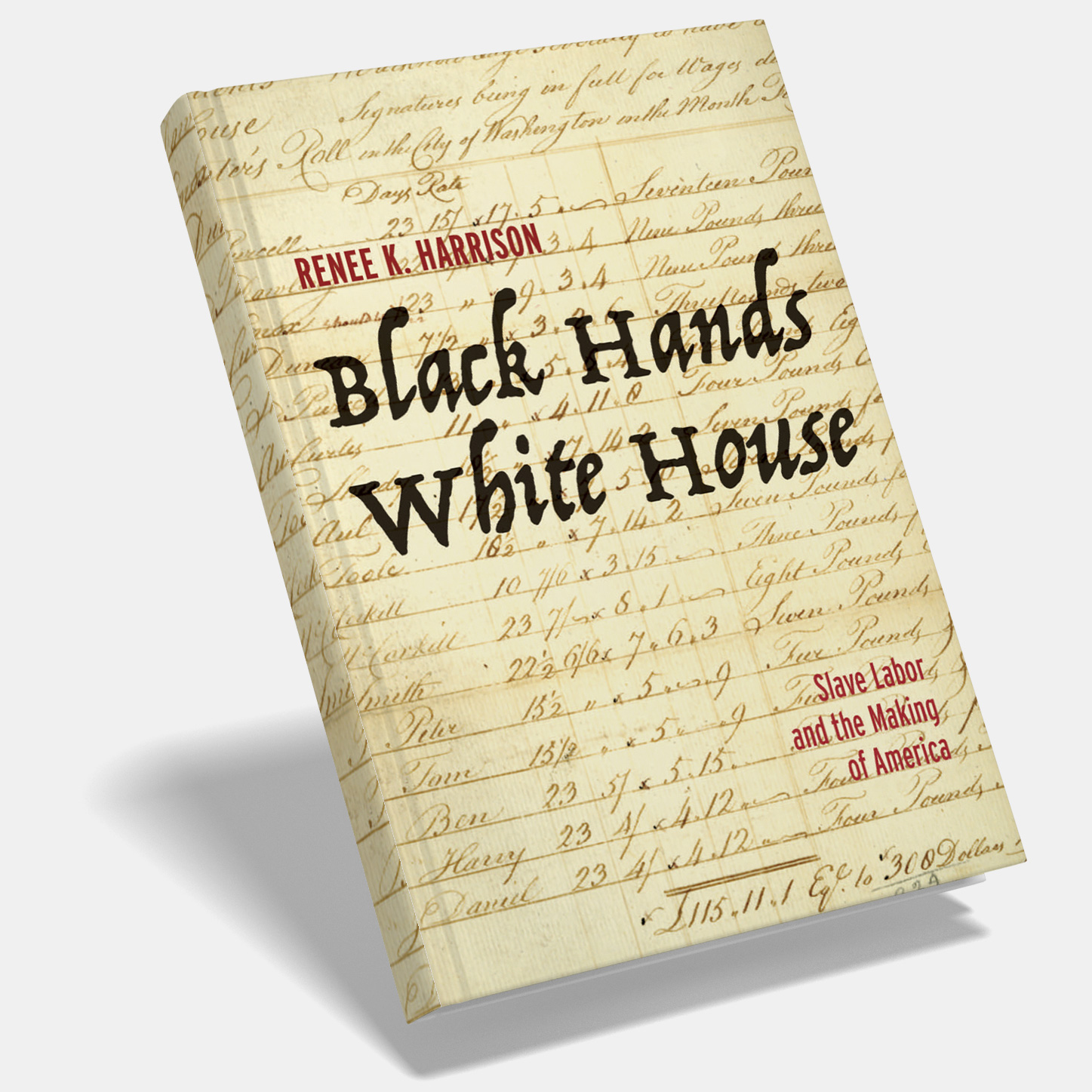 Black Hands, White House: Slave Labor and the Making of America  is available now at Fortress Press.  The book documents and appraises the role the enslaved community played in building the American colonies, both economically and structurally.
Inside Dr. Harrison's Research
These memorials are a snapshot of monuments that I visited in the capital cities of European countries involved in the transatlantic slave trade and other atrocities.  Where are the monuments on the National Mall in Washington, DC dedicated solely to enslaved Black people who helped build the American colonies, physically and fiscally, brick-by-brick, soul-by-soul for nearly 250 years?
Wednesday, Oct 11, 2023 @ 6:00 PM
"Artivism: The Political Mandate of Art" GOETHE Center Roundtable Discussion with Nikita Dhawan, Maria do Mar Castro Varela, and
DC artists
Airdate, Friday, Oct 23, 2023
Season 1; Episode 9, "Make it Make Sense for Teens – The Black Religious & Spiritual Experience in Christianity," BOON Podcast, The Black Next Gen Network with hosts Candice Austin Wynn and Robert Purvey, theBOONCommunity.com

Event Details
Internal Cohort Group Meeting
Wednesday, Oct 25, 2023 @3:00 PM & @ 7:00 PM
Join the Movement Toward Racial Justice
Event Details
Internal Cohort Group Meeting
Sunday, Oct 29, 2023 @ 10:30 AM
First Congregational United Church of Christ, Washington, DC – All Saints' Sunday Special Service Honoring Black people who worked as enslaved laborers on the land on which the church now sits.
Event Details
In-Person or ZOOM
Thursday, Nov 2, 2023 @ 6:00 PM
Monuments of the FUTURE GOETHE Institut DC 3-day gathering discussing monuments for the Future. "Our Role in Reshaping Public Monuments in Public Spaces," with artist and community facilitator, Jessica Valoris.
Saturday, Nov 4, 2023 @ 10:00 AM
This Nation Under God?: The Gettysburg Address 160th Years Later, Lutheran Theological Seminary at Gettysburg.
Event Details
Registration and Information
Please enter your name and email address below to receive updates on the book launch, speaking engagements, and more.