Recent Book Available in Stores
Black Hands, White House: Slave Labor and the Making of America is available through Fortress Press and everywhere books are sold. Black Hands, White House documents and appraises the role enslaved women, men, and children played in building the US, its physical and fiscal infrastructure.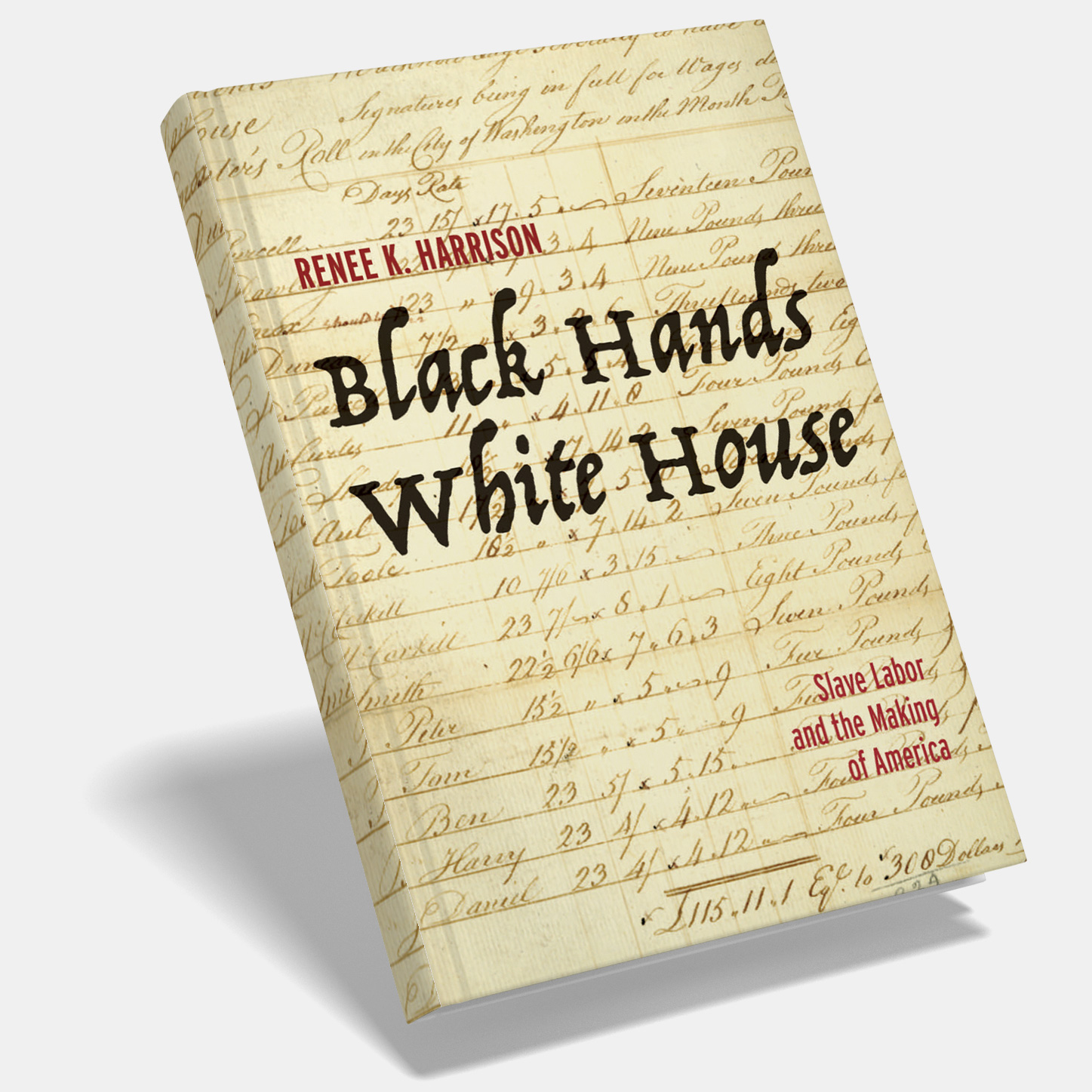 Black Hands, White House: Slave Labor and the Making of America  is available now at Fortress Press.  The book documents and appraises the role the enslaved community played in building the American colonies, both economically and structurally.
Inside Dr. Harrison's Research
These memorials are a snapshot of monuments that I visited in the capital cities of European countries involved in the transatlantic slave trade and other atrocities.  Where are the monuments on the National Mall in Washington, DC dedicated solely to enslaved Black people who helped build the American colonies, physically and fiscally, brick-by-brick, soul-by-soul for nearly 250 years?
April 2023 - May 2023
"Historical Context: Journeying Toward Racial Justice with Ibram X. Kendi." Join the Movement Toward Racial Justice, UCC All Church Read—How to Be An Anti-Racist---in Preparation for General Synod
Wednesday, May 24, 2023 - Friday, May 26, 2023
2023 LGBTQ+ Roundtable: Queering Pedagogy and Self-Care. Sponsored by the Wabash Center for Teaching and Learning, Chicago, IL 
Saturday, May 27 – Tuesday, May 30, 2023         
The Inkwell, Martha's Vineyard
Thursday, June 15, 2023, 3:30 pm ET
Juneteenth Commemoration Webinar. UCC, Join the Movement Toward Racial Justice
Wednesday, June 21, 2023, 2:00 pm ET
Virtual Juneteenth Celebration. The Professionals National Society of Black Engineers, US Patent and Trademark Office, Washington, DC 
Wednesday, June 28 - Saturday, July 1, 2023
Symposium: Rethink and Reload Monuments in 21st Century Democracies Between Iconoclasm and Revival. Sponsored by the Goethe-Institut, DC Center for Contemporary Art, Berlin, Germany 
Please enter your name and email address below to receive updates on the book launch, speaking engagements, and more.