Induction into Morehouse Collegium of Scholars
Thursday, October 13, 2022,  11:00am ET
Induction into Morehouse Collegium of Scholars, Morehouse College, MLK Jr. Chapel, Atlanta, Georgia
Southern Festival of Books
Friday, October 14, 2022 - Sunday, October 16, 2022
Southern Festival of Books, Nashville, Tennessee
Saturday, Oct0ber 15, 2022, 10:00 am CT
In Conversation w/ Emily Bingham and Renee K. Harrison with host Sarah Hays Coomer, Southern Festival of Books, Nashville Public Library, Room 1B (615 Church St.), Nashville, Tennesee. Session also televised on C-Span Book TV.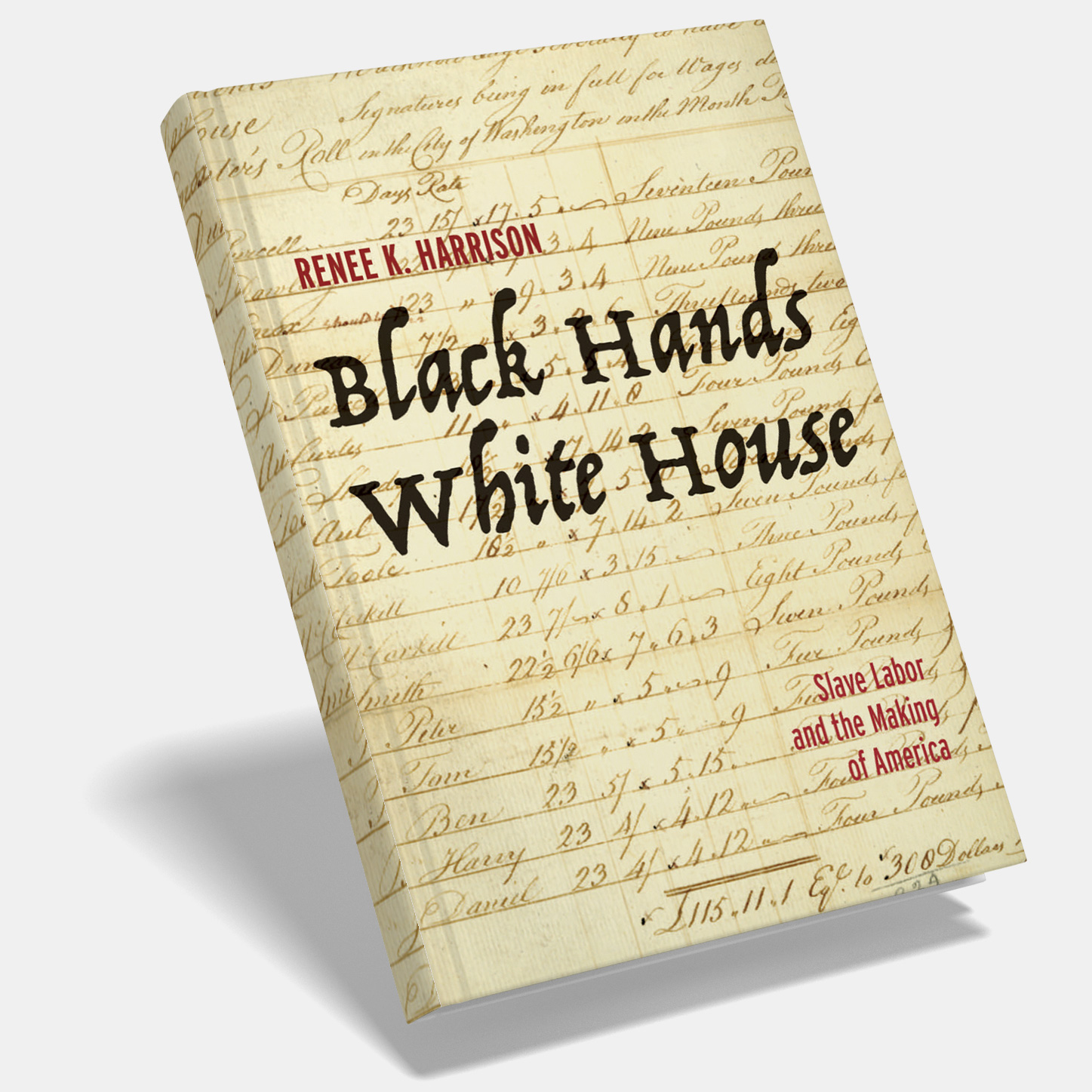 Black Hands, White House: Slave Labor and the Making of America  is available now at Fortress Press.  The book documents and appraises the role the enslaved community played in building the American colonies, both economically and structurally.
Please enter your name and email address below to receive updates on the book launch, speaking engagements, and more.